How To Clean Jewelry At Home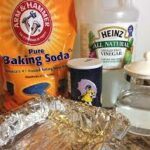 You don't need expensive store bought jewelry cleaners to get your silver to shine, your gold to glimmer, and your gemstones to sparkle. With the help of some simple household products, your jewelry will be the star of the show.
Sparkling Diamonds!
1.Place your diamonds in a tea strainer and dip them into a pot of boiling water containing several drops of ammonia and a spoonful of soapflakes. Hold for a few seconds, then remove and rinse in cold water. Soak for 5 minutes in alcohol, and then rinse and pat dry.
2.In a teacup mix half a cup of cold water with half a cup of household ammonia. Soak your diamond pieces in the mixture for a half an hour. Then very gently scrub with a soft toothbrush. Do one more rinse through the mixture and let them dry on a soft cloth.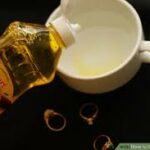 3.Stir some dishwashing liquid into warm water in a teacup and carefully drop your jewelry into it. Let it soak for half an hour, then gently scrub with a soft toothbrush. Rinse thoroughly with cool water and let your diamonds dry on a soft cloth.
4.Mix 2 Tbsp. dry borax with 1 Tbsp. each of washing soda and mild soap shavings into 2 cups of boiling water. Stir until dissolved. Cool partially and stir in 5 Tbsp. of ammonia and 6 cups of water. Place your diamond jewelry into an enamel pan, cover with the solution, and bring to a boil. Using a soft toothbrush, rub jewelry gently and rinse in hot water. Pat dry.
5.Soak your diamonds, rubies, sapphires, and emeralds in a glass full of club soda overnight and in the morning they will be sparkling.
6.Drop a denture tablet into a cup of water and then drop in your diamonds. Let it sit for a few minutes, then remove and rinse.
7.Vodka will work in a pinch to get your crystalline gemstones sparkling again. A few minutes in a vodka bath will make them shine, but only gemstones that are crystal, diamonds, emeralds, and the like.
8.Spray some windex on your jewelry that has diamonds or rubies and use a soft toothbrush and give it a little scrub. Rinse and pat dry.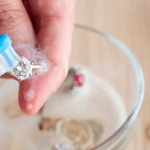 Shine Up Your Silver!
1.To clean tarnished silver jewelry, make a paste of lemon juice and baking soda. Brush it onto your jewelry with a toothbrush and allow to dry. Finally, brush it off and then polish it gently with a soft cloth.
2.Soak your pure silver pieces in a mixture of 1/2 cup white vinegar and 2 tablespoons baking soda for 2 to 3 hours. Rinse under cold water and dry thoroughly with a soft cloth.
3.If your silver piece has a smooth surface, dunk it in a small bowl of ketchup for a few minutes. If it has a tooled or detailed surface, use an old toothbrush to work ketchup into the crevices. To avoid damaging the silver, don't leave the ketchup on any longer than necessary. Rinse your jewelry clean and dry it.
4.To remove built-up tarnish from your silver, make a thick paste with 1/4 cup baking soda and 2 Tbsp. water. Apply with a damp sponge and gently rub, rinse, and buff dry with a soft cloth.
5.Soak your silver trinkets for 10 minutes in a solution of 1/2 cup ammonia and 1 cup of warm water. Gently wipe clean with a soft cloth and let dry.
6.Put some short strips of aluminum foil in a small jar, fill it with cold water, and add a tablespoon of salt. Let your silver items soak in this solution for a few minutes, then rinse off and let them air dry. Only use on pure silver as this technique will strip off silver plating and lighten dark areas on any piece that is silver plated or has dark areas due to oxidization.
7.Line a bowl with aluminum foil and fill with hot water. Mix in 1 tablespoon of bleach-free powdered laundry soap, drop in your items and let soak for 1 minute. Rinse well and air dry.
Get Your Gold To Glimmer!
1.Drop your dull looking jewelry into a glass with a couple alka seltzer tablets and let it soak for 2 or 3 minutes. Pull it out and let air dry.
2.Pour a bit of beer onto a soft cloth and rub it gently over your gold piece. Use a second cloth or towel to dry and polish.
3.Put a little bit of toothpaste onto an old soft toothbrush and brush gently. Clean off the residue with a damp cloth or rinse well under cold water.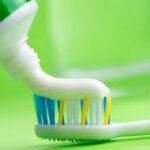 4.Shampoo brushed gently onto a gold piece will also get it shining bright.
With some time and some elbow grease and common household products, you too can keep your silver shining, your gold glimmering, and your gemstones sparkling!